Innovative Basement Systems Career Opportunities
At Innovative Basement Systems, we are motivated to solve our customers' problems with solutions, products, and service that rate us #1 in the eyes of our customers and employees.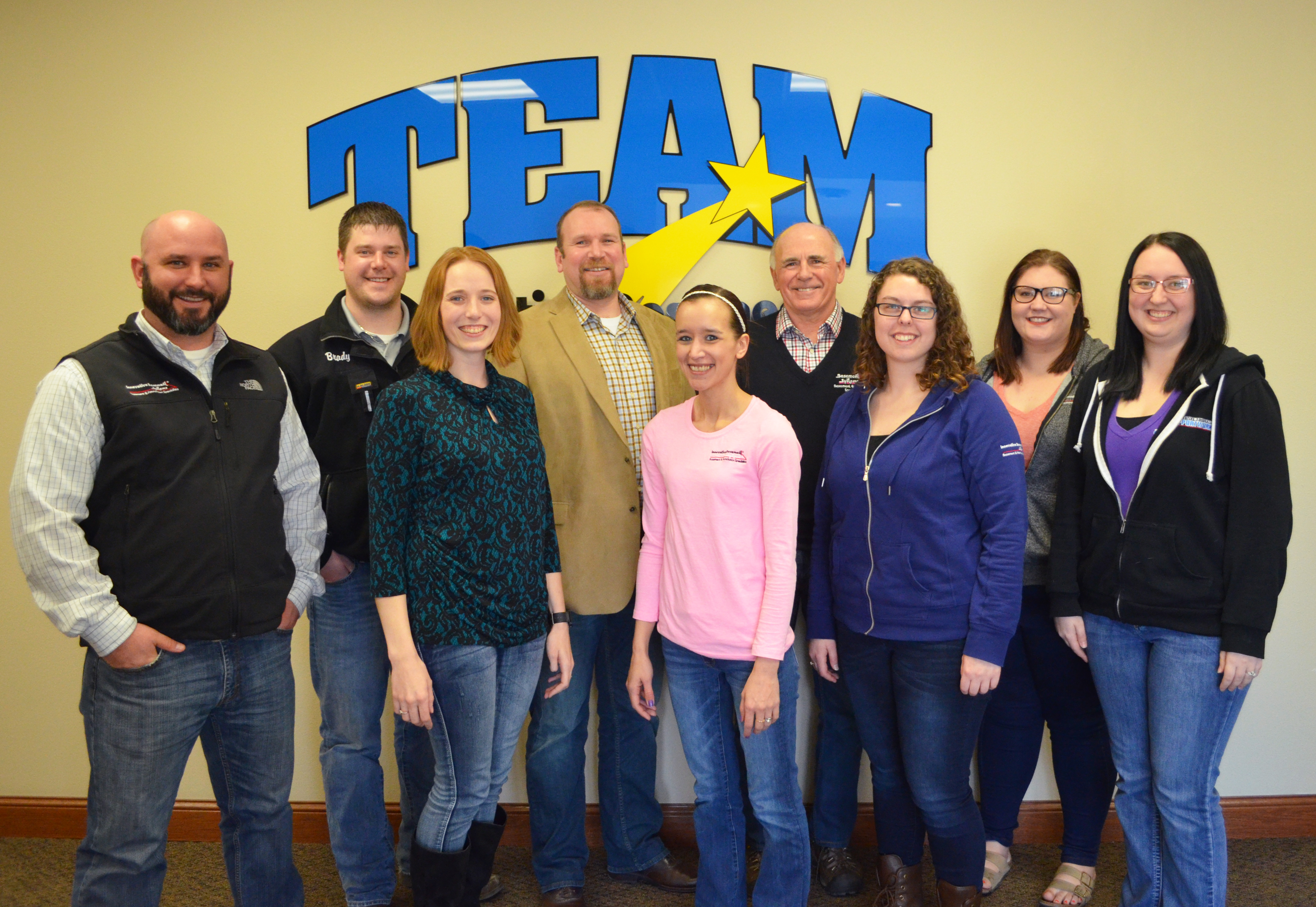 We offer a family oriented work environment, excellent compensation, and a fast-paced growth opportunity.
We are looking for our next great TEAM member, could it be you?
Send Your Resume Directly to Our Hiring Team at: [email protected]
In 2005, Keith and Ross Johnson founded Innovative Egress Windows. Wanting to spend more time with their families and after being approached by Basement Systems Inc., egress windows turned into much more. Today, we are certified contractors in basement waterproofing, foundation repair, crawlspace encapsulation, concrete lifting, home energy solutions and radon mitigation.
Through the work and dedication of this TEAM oriented company, we are proud to be:
A Better Business Bureau accredited company
A Service Disabled Veteran Owned Small Business
Members of numerous homebuilders associations throughout MN & ND
Presented with multiple customer service awards throughout the years
Choosing the right company to work for goes far past what you'll see on your pay stub every couple of weeks. Innovative is proud to be a company that offers much more. We're a team. After serving our country, both Keith and Ross understand and value the true meaning of being a team. They understand that teamwork divides the task and multiplies the success.
As being part of Innovative's team, you'll never be a replaceable number. Innovative's owners genuinely care for their employees and make a point to get to know them. Not many companies allow you the opportunity to have face-to-face conversations with the owners, let alone, a friendship.
One aspect that sets Innovative apart from many companies is that we are not a basement company. Yes, you read that right. What I mean is, we are not a basement company but, we are a customer service company who works in basements. We pride ourselves on the level of genuine care we have for our customers and their homes. Through this, we have served over 10,000 customers and have installed over 36 miles of our WaterGuard drainage system. That's over 190,000 feet installed across North Dakota and Minnesota.
"I like being a part of the Innovative TEAM because of the limitless amount of resources at our fingertips and being able to provide homeowners with permanent solutions to restore peace of mind back into their home" — Brady Bergquist, System Design Specialist. Since 2005, Innovative has grown to over 70 employees between our two office locations in Fargo, ND and Pine City, MN. We Hope to continue growing and stay true to our company's mission, "To be Innovative in solving our customers' problems with solutions, products, and service that rate us #1 in the eyes of our customers and employees."
If you are looking to make a difference in people's lives each and every day, come apply to join the Innovative team today!
Looking for a price? Get a no cost, no obligation free estimate.