Customer Reviews
About Me
By Elaine F.


"Will and his crew did a great job - nothing but great things to say about them!"

By Terry & Jane S.
Detroit Lakes, MN

"Reference? Absolutely! Nice job on what was a real mess."

By Erik & Morgan L.
Fargo, ND

"We are impressed with the quality and overall EXCELLENT customer service, Thank you!"

By Robin W.
Grand Forks, ND

By Kenneth & Linda G.
Valley City, ND

"Josh Trulson (crew foreman) was very polite. Thank you, Ken"

By Dean & Carla V.
Northwood, ND

"Got us scheduled quickly and got the job done quickly! Good job!"

By Zachary D.
Bismarck, ND

"Keep up the excellent service started by Casey through the entirety of the project!"

By Les M.
Bismarck, ND

"Your people were really good to work with and went out of their way to explain all they did to vastly improve my crawl space and..."

By Elaine F.
Rugby, ND

By Daryl & Peggy R.
Newburg, ND
Casey Bratholt

from

Innovative Basement Systems
Title:
System Design Specialist
Hometown:
Dilworth, MN
Resides In: Moorhead, MN
Hobbies/Interests: Casey is an avid outdoorsman. He enjoys spending time with his family and two boys. Casey is a die-hard Vikings fan and also likes going to the gym.
Experience: Casey has been in the business of helping people for 17 years and he loves it! Finding a way to help people with their problems really attracted him to Innovative. However it wasn't until he saw our passion for it as well that he knew it was a match.
Outside of work, Casey has a wife and two sons that keep him busy. His sons are both very active in sports so Casey attends a ton of sporting events for them. Hockey is their sport of choice, so as a hockey dad, he gets to do some traveling throughout the area. His 2nd passion is the outdoors, on weekends from May until November you will find him either camping, fishing, or hunting - that is as long as there are no games for one of his sons!
Click here to learn more about Casey & Innovative!
Videos from projects I was involved with: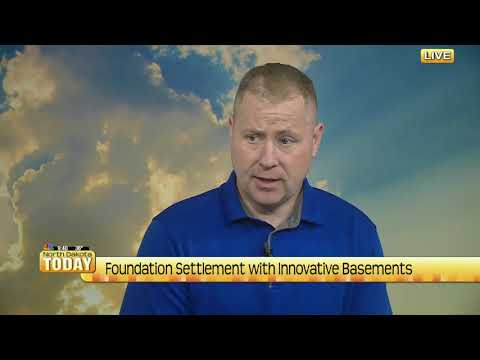 Innovative Basement Systems Visits the Set...
System design specialist, Casey Bratholt, visits with Chris Berg on the set of North Dakota Today, to discuss...
Watch Video
Related Videos
Photo galleries from jobs I've worked on:
Before and after photos from jobs I've worked on: