Andrew Kincaid

from

Innovative Basement Systems
Title:
System Design Specialist
Hometown:
Cincinnati, OH
Resides In: Andrew has lived in the Red River Valley since 2002
Hobbies / Interests: Andrew has three daughters and his biggest passion is watching them grow and develop into strong and beautiful young women. He is an avid musician and enjoys ice fishing and hunting as well as a variety of woodworking projects at home.
Experience: Andrew has been involved in the residential construction industry since high school, working for his grandfather's contracting company after school and during the summer months. Andrew has developed a strong knowledge of the building trade. He is a veteran of the Minnesota National Guard serving as an infantryman and Bradley Fighting Vehicle crew member.
Andrew joined the Innovative Basement Systems team after doing extensive research into the company. He's excited to be part of an organization with such a strong reputation that values and respects their customers, and looks forward to propagating those core values throughout his career.
Videos from projects I was involved with: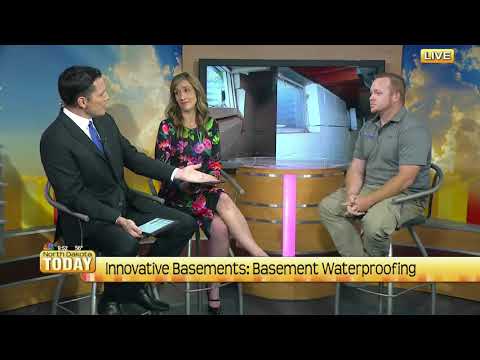 Innovative Basement Systems on North Dakota...
System design specialist, Andrew Kincaid, visits the set of North Dakota Today to discuss the importance of...
Watch Video
Related Videos
Before and after photos from jobs I've worked on: