Innovative Basement Systems Partners With Real Estate Professionals
We work with realtors, home inspectors & property managers in Minnesota, North Dakota & Eastern Montana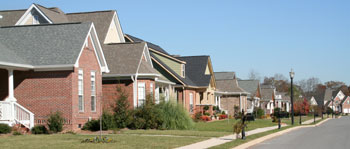 Realtors, home inspectors, and property managers have unique needs when searching for a foundation contractor. We know that closing dates, tenants moving in and other elements make for strict deadlines. Innovative Basement Systems strives to provide the best service in a timely manner, while still maintaining the highest level of professionalism and customer care.
Why Professionals Choose Us
Quick response times
Written estimates
Long-term warranties
Dedicated professionals to assist in the real estate community
Our team's experts can increase the value of any home, decrease time on the market, and ultimately will create a greater number of happy customers.
At Innovative Basement Systems, we have dedicated professionals that work with the real estate community every day. We understand the circumstances of having to save the sale of a home, satisfy an unhappy tenant, or work with a property manager that is dealing with a foundation or structural problem. Contact our professionals today to learn more and get started with your expedited estimate.