Commercial Foundation Case Studies In Minnesota, North Dakota & Eastern Montana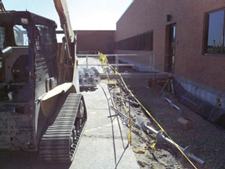 SRT Communications Sidewalk Stabilization - Minot, ND
September 2011
SRT Communications, the largest telecommunications company in the state of North Dakota, is headquartered in the city of Minot within the area of "North Hill".
---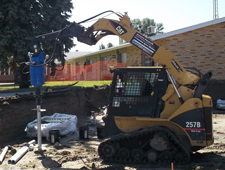 Maryhill Manor Additions - Enderlin, ND
August 2011
Maryhill Manor is a long-term care facility that provides 24-hour nursing and personal care services. The project included two major building additions to the north and east of the existing single-story, slab-on-grade structure.
---
Residence at Big Floyd Lake - Detroit Lakes, MN
December 2009
Shortly after construction began on a home on Big Floyd Lake, the builder began to observe early warning signs of foundation settlement.
Before continuing with the home's development, the builder's project manager had a soils investigation performed by a local geotechnical engineering firm.
Based on the results of the test, the geotechnical engineer recommended the use of helical piers to support the home's foundation.
---
Looking for a price? Get a no cost, no obligation free estimate.